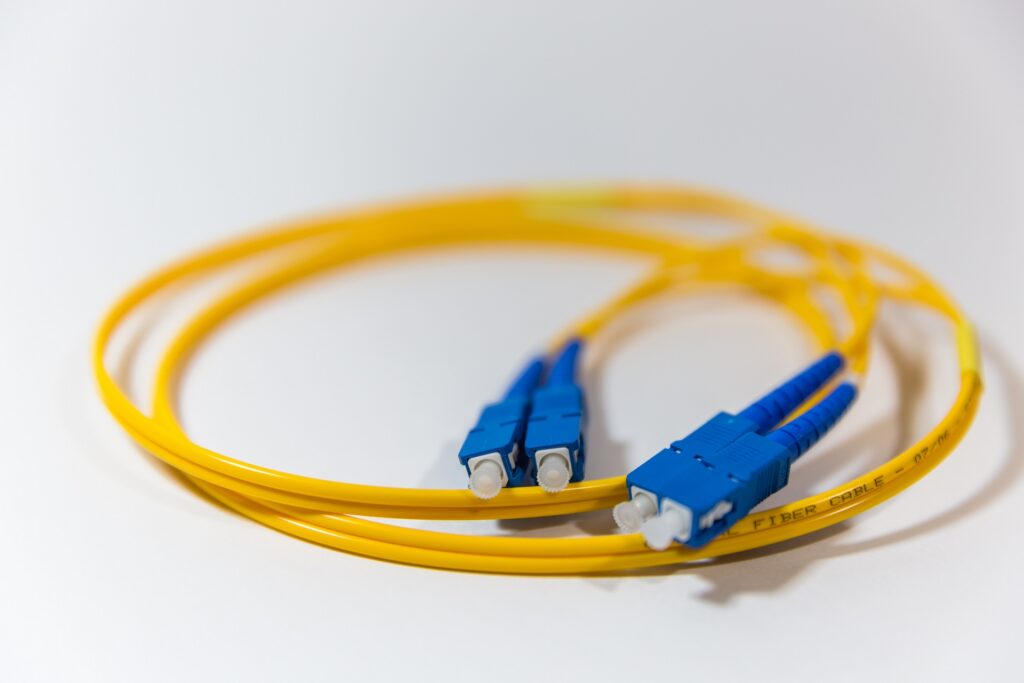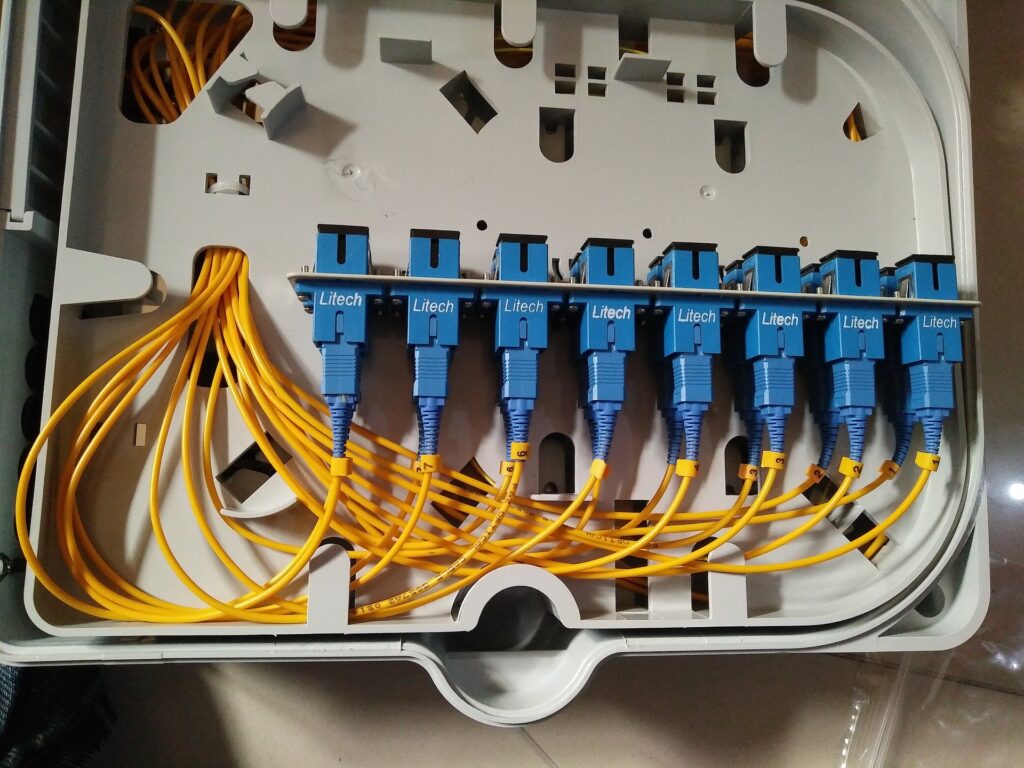 LC and SC
When networking, we often use fibre optic cables. These are either single-mode or multi-mode cables.
When we connect devices together, we use patch cables, or patch leads. A good example of this is connecting a switch to a patch panel.
At the end of these cables are connectors. The two most common fibre connectors we see in networking are called LC and SC.
LC connectors are small and connect to transceivers. These transceivers are modules in switches and some network cards. LC connectors may also connect to patch panels.
LC connectors can be single-core or dual-core. That is, they can have one or two strands of fibre connected. Dual-core LC connectors keep both cores in place, so they don't get mixed up.
LC connectors are larger and seem to be less common now. They are used in some patch panels, but it's rare to see them connect to switches.
SC connectors can also be single or dual-core. Unlike dial-core LC connectors, SC connectors aren't joined together.
Some patch leads have SC connectors on one end, and LC on the other.